Former WWE star and member of The Rockers, Marty Jannetty, is currently undergoing treatment for a foot injury.
Marty Jannetty worked alongside WWE Hall of Famer Shawn Michaels during their run as the popular 80s and 90s tag team The Rockers. Despite the duo winning tag team gold on multiple occasions, Michaels would turn on Jannetty during the infamous Barber Shop segment in 1992.
His aerial offense in tag matches helped inspire many of today's tag teams. While Jannetty thrilled audiences with his impressive death-defying aerial maneuvers, it undoubtedly took a toll on his body.
The WWE veteran recently posted an image on Facebook that confirmed he's in the hospital due to his feet swelling up. He blamed working so hard in the ring for his current condition.
"I'm very proud to say that ankle right there it's just slightly damaged from all them years of putting my foot in people's rear end otherwise called a** and jumping off top ropes to the floor not just into the ring but to the floor and I'm very proud to say I'll do it again right now I ain't scared well wait a minute swaggy just looked at me and extended is claws which means don't you even try oh well it was a fun thought," the veteran wrote.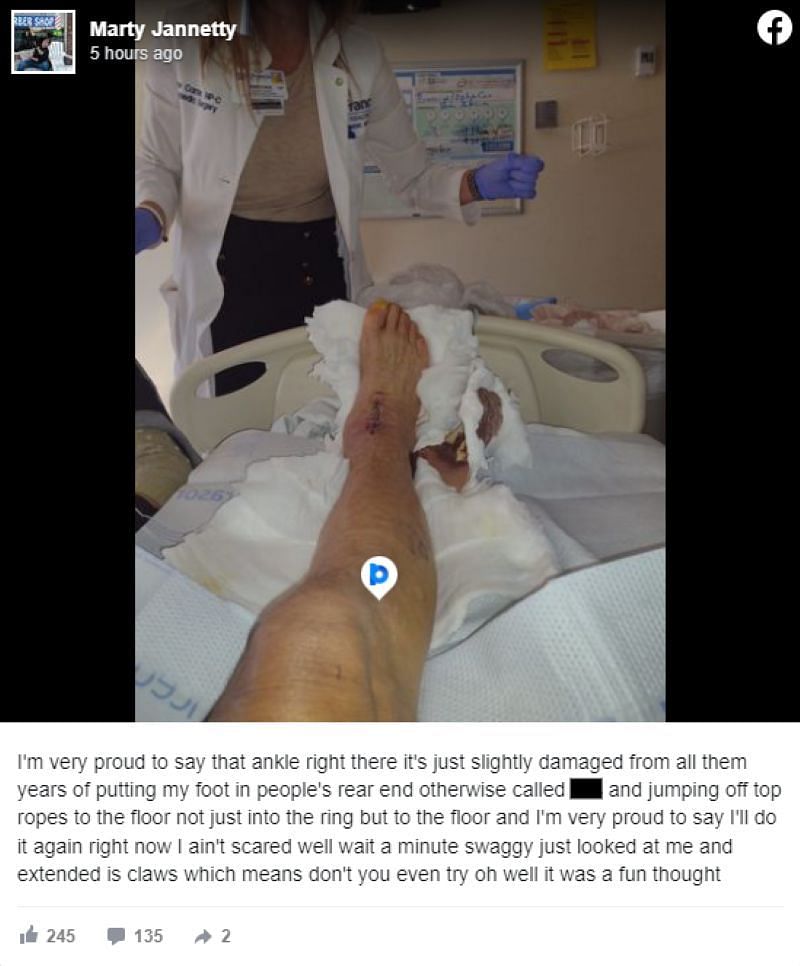 Jannetty also posted a video of him criticizing hospital food. The former Intercontinental Champion is often forgotten about due to the success of his former Rocker's tag partner, Shawn Michaels. In 1993, Jannetty won the IC title from Michaels on an episode of Monday Night Raw.