Cody Rhodes has unveiled Clash At The Castle t-shirt designs he would've worn at the event.
The American Nightmare Cody Rhodes has not been seen since June 7th, 2022, when he announced that he'd need to take nine months to heal his torn pectoral tendon. Despite the setback, Rhodes is determined to get back to the ring soon and still has his eye on all that's happening in WWE.
Although Rhodes missed out on the huge Clash at the Castle event this past weekend in Cardiff, Wales, the American Nightmare still shared a few merchandise designs for the event on his Instagram. The design has Rhode's logo, usually covered by the American flag, being replaced by the Welsh flag.
"I heard you Cardiff, loud and clear…made my day. Here's some unused designs for the first I woulda' had at the event. Lets save it for next time. I can't wait to be back."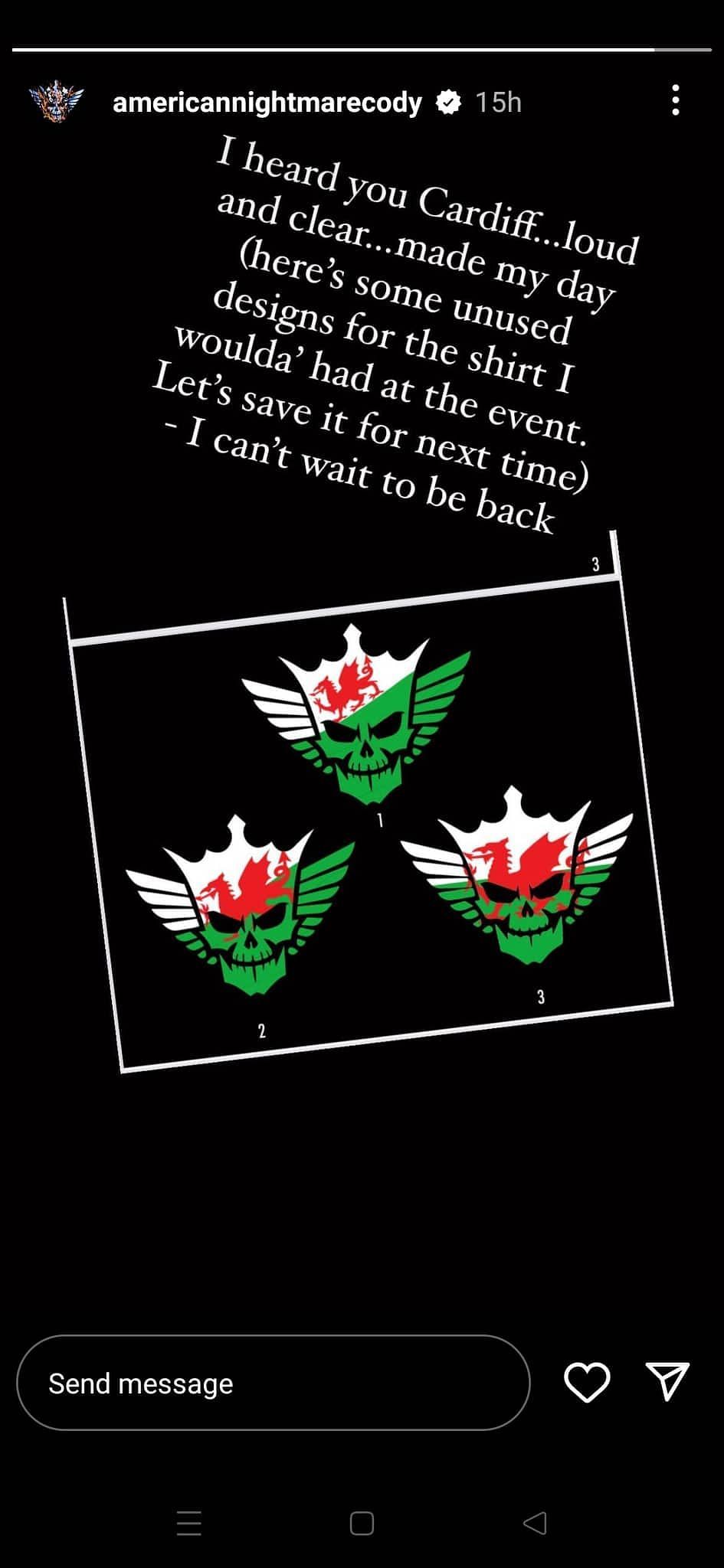 Rhodes has begun rehabilitation following successful surgery on his torn pectoral tendon. He initially injured himself during training before his Hell in a Cell match against Seth Rollins on June 6th. Reports suggested Rhodes will be out of action for the rest of the year; however, there are rumors of him making a return before next year's WrestleMania.
H/t – Sportskeeda